Meet our new 1kg bag collection!
Check out our handy new resealable format - makes a great gift! Shop Now
FREE curb side pick up available on all orders
Proudly served by top chefs for over 40 years
Our premium, fluffy pancakes and waffles have been enjoyed at five-star establishments across North America. Now you can enjoy them with your family at home anytime, in just one easy step!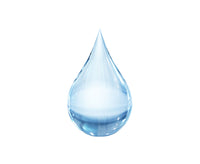 Just add water
We've done the hard work of selecting and blending only the best ingredients - including real buttermilk and eggs - for the fluffiest, most flavourful premium pancakes and waffles you'll ever taste. All you need to add is water. Don't just take our word for it, check out why our loyal customers give us a five star rating.
I've used the Connaisseur brand for many years. The quality and consistency of their mixes is top notch. Easy to make, add water only and the taste is in a class of its own. A favourite with guests who are surprised the pancakes and waffles are not made from scratch.

Thomas Bellec, Executive Chef, Four Seasons Resort, Hualalai
From our first bite of these pancakes at the Four Seasons Maui, my husband and I fell in love. Now we look forward to our Saturday morning tradition - making pancakes with our three daughters. They are just as in love with this delicious mix as we are. Nothing compares to the taste! Truly unrivaled. And, what's even better, they are so simple to make. We will forever be loyal customers.
A Texas-sized thank you!

Laura H., Austin TX
During my time as Executive Chef of Hilton Hotels, I had many guests comment on the pancakes/waffles and inquiring where the mixes could be purchased. The pancake mix was a huge favourite in my home; my kids loved how easy they were to make and how good they tasted. Thank you for making me look good for so many years!

John Cirillo, Cirillo's Academy, Proprietor and Former Executive Chef Hilton International Hotels
This mix makes delicious fluffy pancakes, as well as amazing Belgian waffles. Having grown up in Belgium, I have to say that these are by far the best GF waffles I have ever tasted. They are perfectly crisped on the outside, yet not too dense on the inside. The batter is simple and very easy to prepare, just add water to the mix. These pancakes and waffles are just simply delicious, whether served with maple syrup, berries or whipping cream. My whole family just loves them.  

Rita B, Oakville, ON Canada